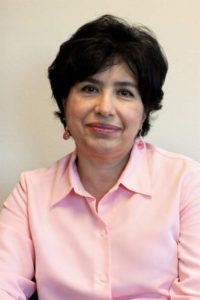 Someireh has over 25 years of experience in leading non-profit organizations with expertise in budget and program development and management, mentorship, policy advocacy, strategic planning, change management, organizational development, community mobilization, fundraising, and public speaking. Before joining Atlantic Street Center, Someireh served as the Interim CEO of Washington Care Center and the Executive Director of the Refugee Women's Alliance (ReWA) where she played a key role in leading the agency through a period of impressive growth.
A tireless voice for children and families, Someireh has sat on numerous boards and committees to ensure equal representation for disadvantaged communities. She has served on the Board of the Domestic Abuse Women's Network, Governor Jay Inslee's Transition Committee, the Committee to End Homelessness Refugee and Immigrant Taskforce, the United Way of King County's Systems Support Impact Council, the City of Seattle's Levy Oversight Committee, and the State of Washington's Minority Advisory Council, among many other posts. Most recently she was elected to the Board of the Puget Sound Educational Service District.
Someireh has received many awards and recognitions, including the Family Advocacy Award from the Washington Association for Marriage and Family Therapy, and the Ruth Woo Citizen Activism Award. She was named "Best Immigrant Ambassador" of 2010 by the Seattle Weekly and was recognized by the Northwest Asian Weekly Foundation as one of the top ten contributors to the Asian Community of 2012. In May of 2018, Someireh was awarded the Archbishop Raymond G. Hunthausen Award by Seattle University, the highest honor awarded each year to a graduating student.
Someireh holds a doctorate in Education and a master's in Psychology from Seattle University, and a bachelor's degree from the University of Washington.
Executive Director