Behavioral health support at your doorstep
The emotional stress of navigating a complex system to secure housing, education, and a livable wage can be crippling.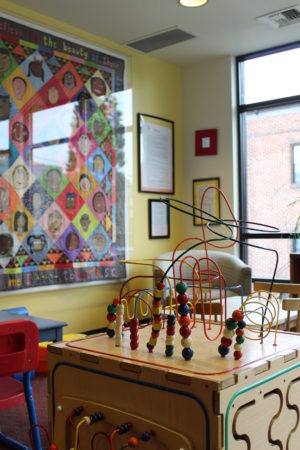 Combating underfunded schools, challenging family environments, and a discriminatory and increasingly unaffordable housing market takes a serious toll on the mental and emotional health of many in our community. For example, poverty has been directly linked to behavioral health issues such as increased childhood depression.
This is where our counseling program comes in: We have an experienced and diverse team of licensed therapists and committed interns ready and available to help local children, youth, and parents through difficult times. The counseling program uses an evidence-based approach to address issues as diverse as depression, substance abuse, domestic violence, and family conflict. We also offer advocacy and case management services to assist with the legal, financial, and housing issues burdening too many of our families. With our counseling services, we aim to give our participants the mental skills and emotional strength to face their unique challenges without succumbing to injustice.
We recognize the scheduling difficulties particular to our community, so unlike many other local behavioral health programs, we're committed to being 100% community-based. This means that we offer off-site sessions, with our therapists traveling all over King County to meet participants in their own homes, at their schools, or in other spaces convenient to them. In a year, our therapists drive enough miles serving our participants to circle the globe two and a half times!
Free counseling services are available to anyone enrolled in Medicaid or eligible to receive Medicaid funding. Our team can help you apply for this benefit. If you are not eligible for Medicaid, we may be able to provide services through other funding areas, or to offer a sliding pay scale. Unfortunately, we do not accept private insurance.
If you or a child in your care are in need of mental health counseling services, please download, complete, and submit our Counseling Intake Form and we will schedule you as soon as possible. If you would rather speak with someone directly, either for intake or any counseling-related information, please call our front desk at 206-329-2050, or our intake coordinator Beth Goodman at 206-454-3913.
If you are having a mental health emergency, please call 911 or the Crisis Clinic at 206-461-3222.
Counseling